2013 FULLBLOOD PIEDMONTESE BULLS
---
BCP 315 SIRED BULLS (BORN SPRING 2013)
Photos 1-18-14
BCP 408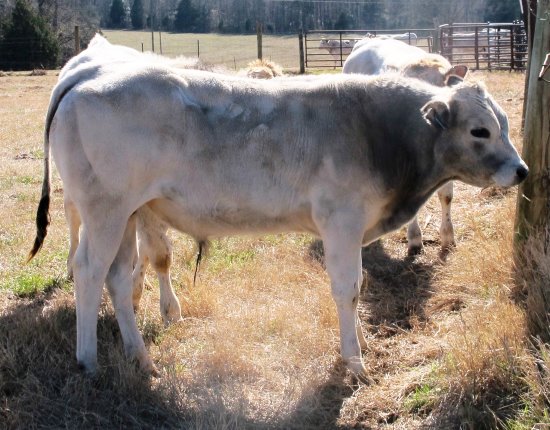 BCP 408
Sired by BCP 315 out of BCP 67 (Tyson (Anaborapi) out of Quadrifoglio/Principe granddaughter)
Dob 3/24/2013 unassisted est. 80 lb bw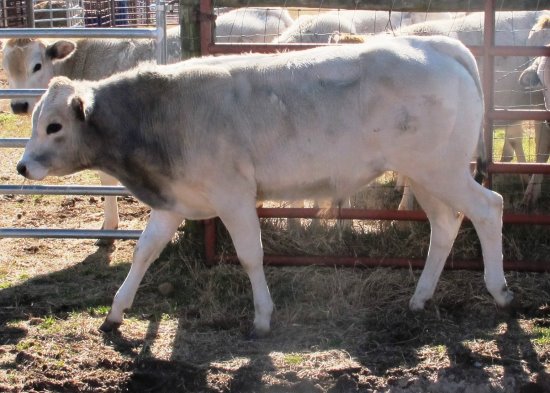 ---
BCP 415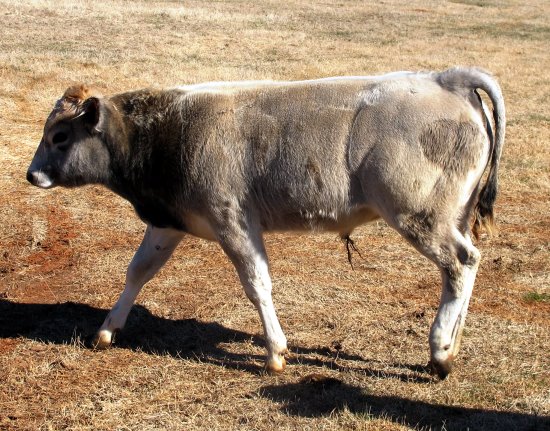 Photo 1-18-14
BCP 415
Sired by BCP 315 out of BCP 172 (*Tyson, Ntl GR CH JMVP Mr. Hugo granddaughter)
Dob 2/26/2013 unassisted est 85 lb bw

---
REFERENCE BULLS: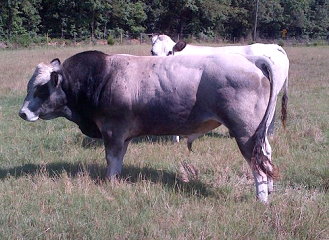 BCP 315 Winston
Winston is a grandson of Anaborapi bull Cedro out of top bull producing Miss May 82D, out of BCP 62L, a Sirio Olgrat-champion Belle daughter. Winston has a calm temperament and excellent ADG on grass. Sold to Lone Creek Cattle Company.

---
Cross- Anaborapi

Cross- Anaborapi
---
Please go to www.anaborapi.it for epds on all imported sires; we have no meaningful epds for any us bred piedmontese cattle - reason I use the imported semen.
Click on british flag upper right corner for English
go down right side to bull catalog "Buta Bin", then enter bull by name
bulls are rated by percent - 100 is average, better is higher than 100; poor is less than 100
example: you can check out Laser, Cedro, Tyson
non-anaborapi Italian bulls such as Olmo, Sirio Ograt have no epds, but are PAUS gold trophy bulls for offspring winning in show ring.
most times to visit ok. We are located on Hwy 77 11 miles north of Elberton
---