ALL OF OUR ANIMALS SHIPPED OUT OF GEORGIA ARE SHIPPED WITH HEALTH CERTIFICATES IN COMPLIANCE WITH APPLICABLE STATE LAW.
www.beavercreekpiedmontese.com
cell 404 217 8471
email me: patreapabst@gmail.com
| | |
| --- | --- |
| We add new content often. Please click refresh button to make sure you see our new content... | |
Check out our 2015 calves! These boys available in October.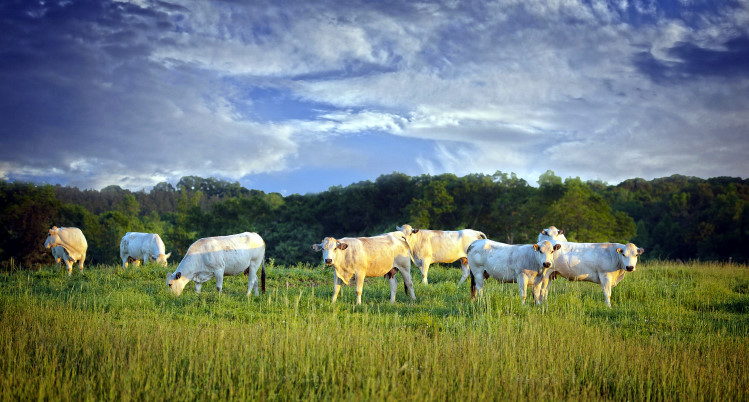 | | | |
| --- | --- | --- |
| Click photo for larger view | | |
| BCP 509 Quoziento x BCP 243 (bull) | | BCP 507 Otello x BCP 212 (heifer) |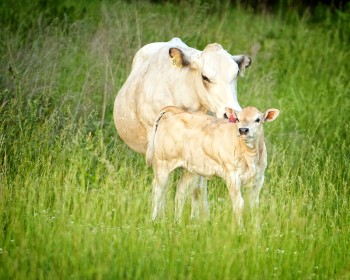 BCP 508 Quibis x BCP 80 (heifer)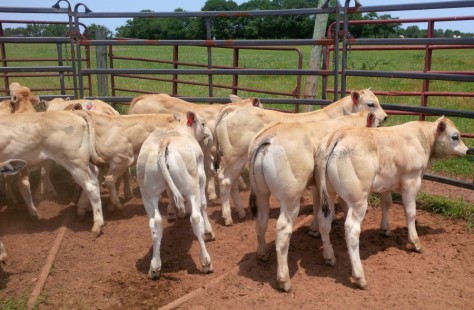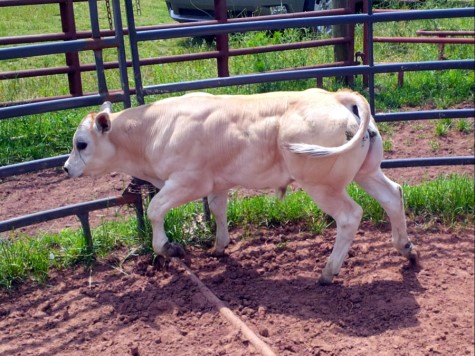 ---






The perfect cross six month old Demerol-Pied heifer
---
TWO YEAR OLD CONFIRMED BRED HEIFERS AVAILABLE LATE SUMMER 2015.
PLEASE
EMAIL
IF YOU WOULD LIKE TO BE PLACED ON WAIT LIST.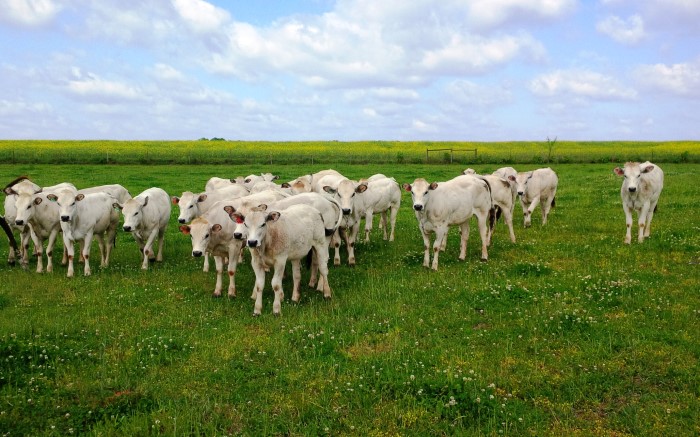 Photo 04-26-15

---
Please go to www.anaborapi.it for epds on all imported sires; we have no meaningful epds for any us bred piedmontese cattle - reason I use the imported semen.
Click on british flag upper right corner for English
go down right side to bull catalog "Buta Bin", then enter bull by name
bulls are rated by percent - 100 is average, better is higher than 100; poor is less than 100
example: you can check out Laser, Cedro, Tyson
non-anaborapi Italian bulls such as Olmo, Sirio Ograt have no epds, but are PAUS gold trophy bulls for offspring winning in show ring.
most times to visit ok. We are located on Hwy 77 11 miles north of Elberton
---
---
ALL BREEDING AGE BULLS ARE SEMEN TESTED. ALL YOUNGER BULLS ARE GUARANTEED BREEDABLE

IF SEMEN TESTED PRIOR TO PLACING WITH COWS.

---
Calving Information

As I went through my breeding program (again) with the folks yesterday, who plan to shift from crossbreeding to fullbloods as females become available, I emphasized AGAIN the incredible importance of certain things to avoid calving problems in FULLBLOODS (not relevant to crossbreeding):
1.Use stock from animals with a proven record of unassisted calving

2.Use semen with good EPDs for birth ease (ease of baby being born) AND calving ease (the ability of the daughters to calve; inversely related to birth ease)

3.Insure that you have adequate selenium - either in soil plus regular minerals or a very high selenium mineral supplement such as ADM Moorman's Range minerals.

4.Calve when forage is at its lowest but grass will be coming in as soon as calves are born. in NE Georgia, that means calving March-April.

5.Know when your calves are due and do not let them go overdue - if body condition is poor to medium, then can go two weeks over; if body condition high; give 10 mls dexamethasone (optional plus 5 ml Lutalyse) due date

PAUS OFFICE:
Julie Green
6134 NW Thiel Dr.
Kidder, MO 64649
Ph: 816-786-3155
Email: Julie.green@ymail.com
---

GUIDELINES ON THE CARE
AND FEEDING OF YOUNG BULLS AND BRED HEIFERS, click here

BUYER IS RESPONSIBLE FOR COST OF ALL HEALTH CERTIFICATES, SHIPPING, AND TRANSFERS OF REGISTRATIONS. ANIMALS OTHER THAN MEAT ANIMALS ARE GUARANTEED BRED OR BREEDABLE AT THE TIME OF SALE. CATTLE WILL BE SHIPPED ONLY IN STOCK TRAILERSSUITABLE FOR SAFE TRANSPORT OF CATTLE. NO HORSE TRAILERS. All animals must be paid for in full before pickup.

IF A YOUNG BULL DOES NOT BREED, IT WILL BE REPLACED AT SELLER'S EXPENSE UPON PROOF OF INFERTILITY.

SELLER IS NOT RESPONSIBLE FOR INJURY, ILLNESS, LACK OF FERTILITY OR LOSS OF PREGNANCY AFTER SALE. SALE IS COMPLETED UPON PAYMENT IN FULL AND REMOVAL OF ANIMAL FROM SELLER'S FARM.

Payment is by cash, cashier's check, or check received at least one week in advance of sale.
BEAVER CREEK PIEDMONTESE dewy rose, ga 30634
www.beavercreekpiedmontese.com
cell 404 217 8471
email me: patreapabst@gmail.com
---