ALL OF OUR ANIMALS SHIPPED OUT OF GEORGIA ARE SHIPPED WITH HEALTH CERTIFICATES IN COMPLIANCE WITH APPLICABLE STATE LAW.
| | |
| --- | --- |
| We add new content often. Please click refresh button to make sure you see our new content... | |
---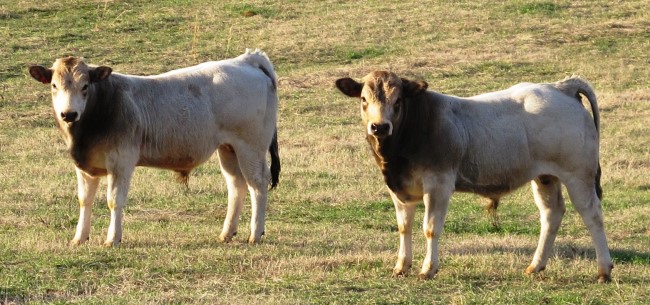 Our Spring 2014 weaned bulls for sale - GREAT genetics,
temperament, legs, huge ribeyes and butts. Going fast!
BCP 486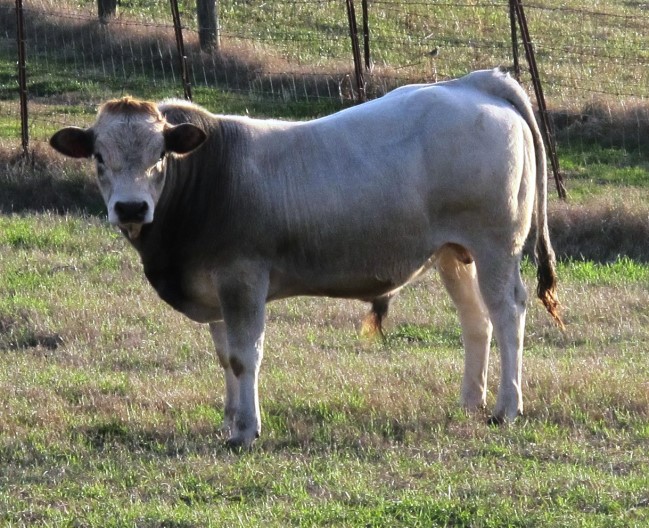 BCP 486 dob 4/4/2104 bw 75 lbs ww 526 Sired by to Anaborapi bull Quantum out of BCP 172 (granddaughter of Anaborapi bull Tyson and 2x Ntl GR CH JMVP Mr. Hugo)
---
BCP 487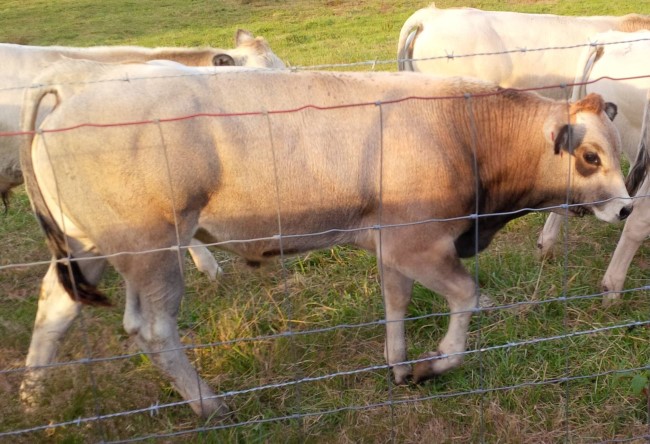 BCP 487 dob 4/6/2014 bw 80-85 lb ww 587 Sired by top Anaborapi bull Quesito out of BCP 184 sired by Anaborapi bull Cronos out of 2x Ntl GR CH JMVP Mr. Hugo daughter
---

BCP 490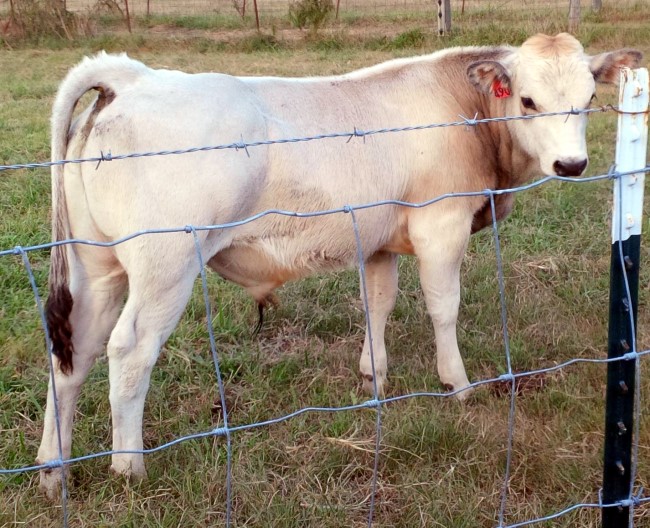 BCP 490 dob 3/3/2014 bw 75 lb ww 602 lbs sired by top Anaborapi bull Quoziente out of BCP 219 by 2x Ntl GR CH JMVP Mr. Hugo

BCP 496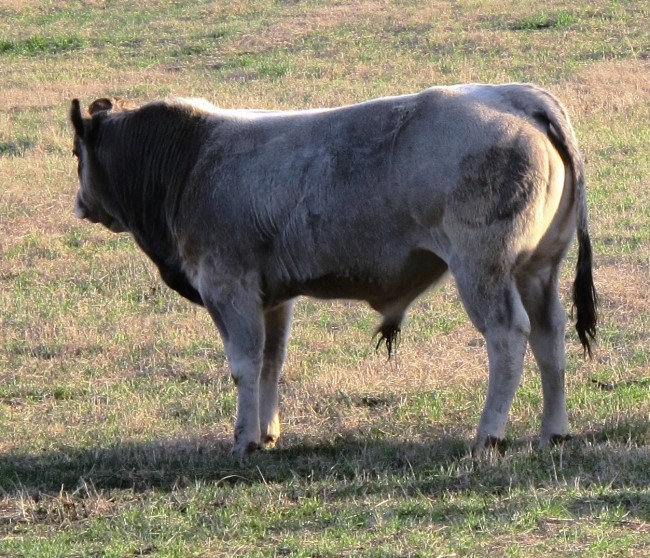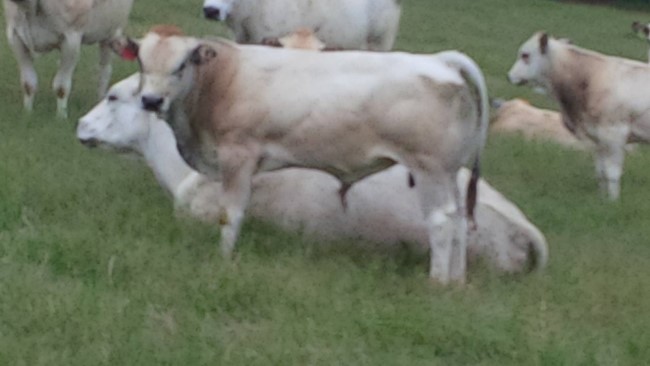 BCP 496 dob 5/1/2014 ww 506 (for one of our YOUNGEST bulls) sired by BCP 382 (sired by son of Anaborapi bull Laser out of BCP 155 by 2x Ntl GR CH JMVP Mr. Hugo) out of BCP 239 (granddaughter of Anaborapi bull Cedro and 2x Ntl GR CH JMVP Mr. Hugo)
Great length, huge ribeye and butt, small head, correct legs!
---
BCP 498
BCP 498 - one of youngest bull dob 5/9/2014 bw 85-90 ww 524 sired by BCP 351 by Anaborapi bull Nipiol out of BCP 83 by Gold Trophy Quaglia Farm Sirio Fogot out of Anaborapi bull Zaffirio.
HUGE ribeye, incredible length.
---
BCP 501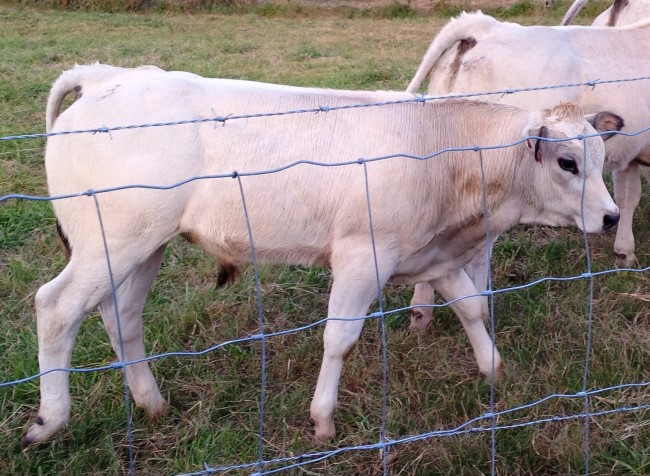 BCP 501 Another of our youngest bulls dob 5/14/2014 bw 90 ww 438 sired by BCP 351 by Anaborapi bull Nipiol
Great length, big butt, lovely small head, correct legs, fine bone
---
BCP 505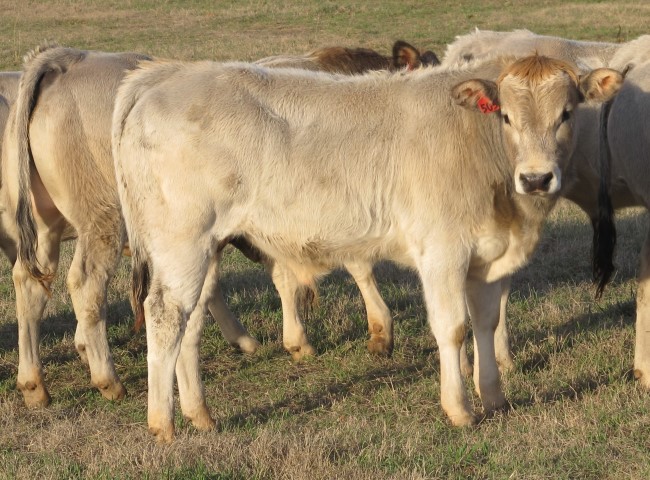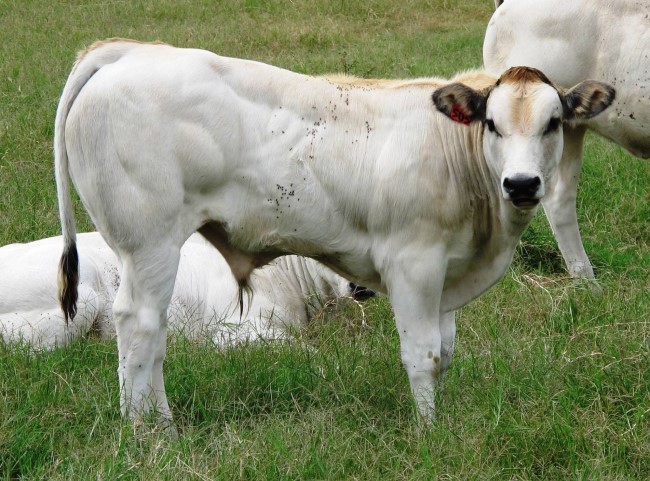 THE BABY - this boy came as a big surprise on 6/11/2014 bw 90 and weaning weight at FOUR 1/2 months 460!!! Sired by BCP 382 (sired by son of Anaborapi bull Laser out of a daughter of Anaborapi bull Cito
BCP 505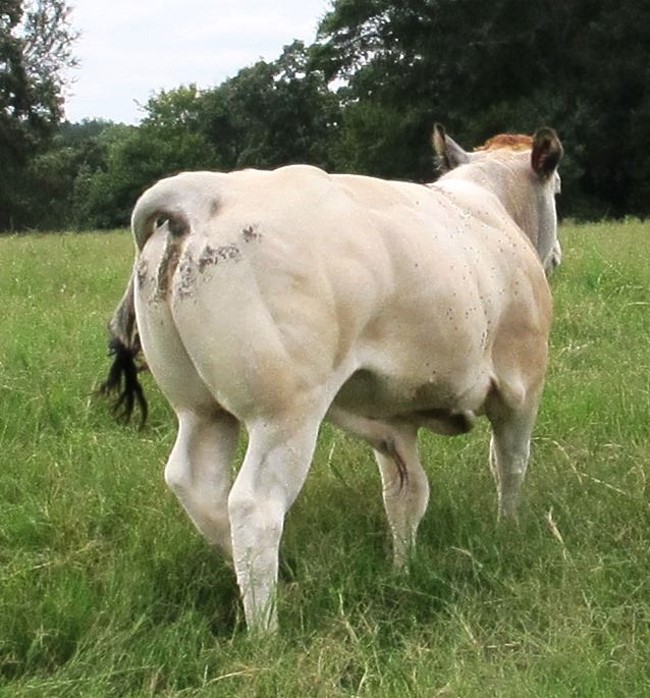 BCP 505 rear at age 3 1/2 months. Yes, he is THAT impressive.
---
- Next available sales are weanling bulls available fall 2014 -

Our young bulls will be available after weaning (about October-November). We vaccinate and worm at weaning, then boost four weeks later, using triangle 10 and covexin 8.
These are all DNA parentage proven, two copy, 100% fullblood bulls, registered with PAUS. Prices for ai sired will range from $3500-$4500, about $3000 for natural sired. We have a couple that are truly outstanding - all calved unassisted, long body, light bone, small head, massive ribeye and butts.

---

For the first time ever:

Beaver Creek Farm is leasing extremely nice, proven fullblood cows for flushing.

We will help you pick the best Anaborapi bull possible to get exceptional embryo calves.
$1000 covers lease of cow, on farm expenses and set up - leasee pays for drugs, flush and freezing of embryos.


No guarantee on production. Average yield is four to six embryos per flush.
BCP 118P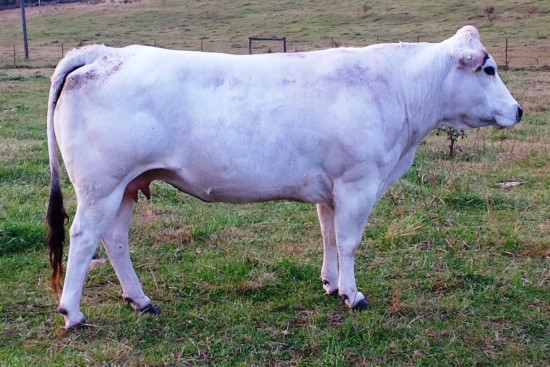 BCP 118P sired by Anaborapi bull Zaffiro out of 2x Ntl GR CH JMVP Mr Hugo x daughter of imports by Anaborapi bulls Panter and Principe - produced bull 5/3/2014
BCP 173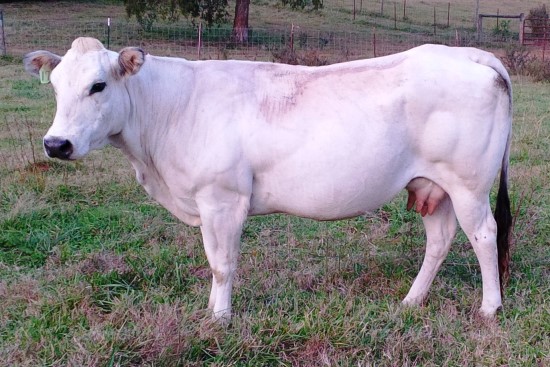 BCP 173 sired by Anaborapi bull Cedro out of Italian bull Nastro daughter out of WR14, daughter of imports sired by Panter and Principe - produced exceptional heifer BCP 482 3/2014 sired by Anaborapi bull Quoziente bw 75 lb
BCP 318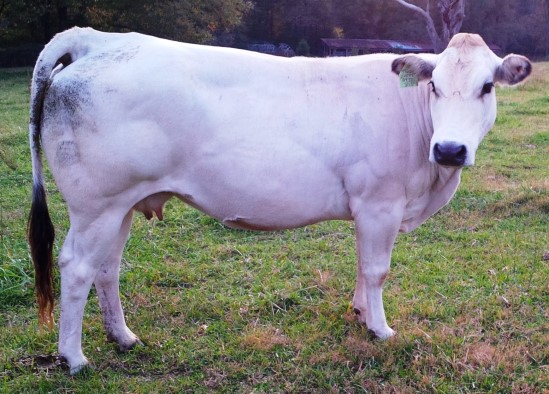 BCP 318 sired by BCP 178 Tiberius by JMV Mr. Hugo out of Miss Melanie 13M, out of BCP 119 by Anaborapi bull Quebek (a major bull producer) out of BCP 83M by Sirio Fogot, Quaglia Farm Gold Trophy bull out of Anaborapi Zaffiro daughter - produced 4/6/2014 bull BCP 489 by Quibis bw 75
---
Spring 2014 bull and heifer with cow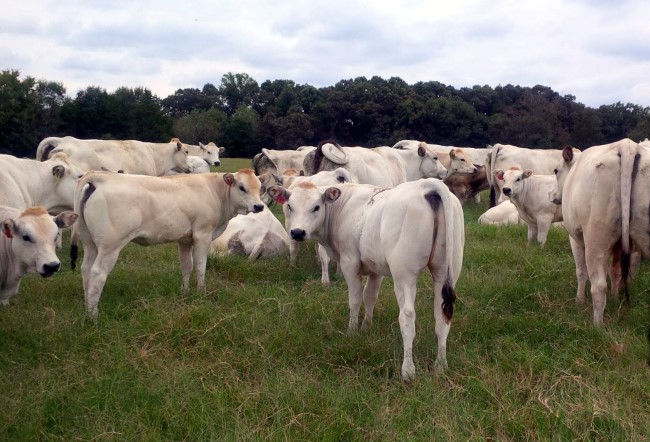 2013 Heifers
---
BCP 476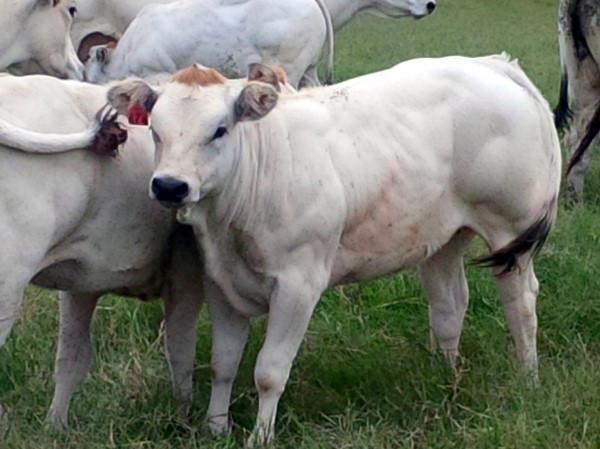 BCP 476 heifer by Quesito dob 4-16 bw 75
---
BCP 482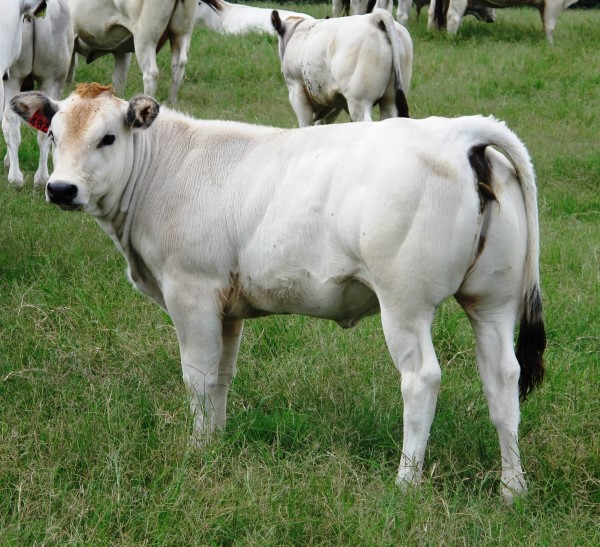 BCP 482 heifer Quantum x BCP 117 dob
---
BCP 494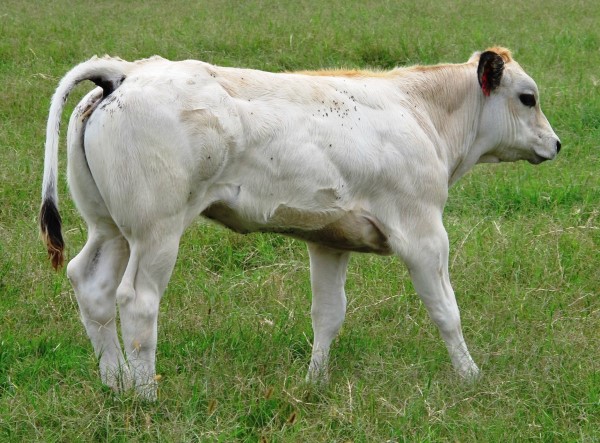 BCP 494 heifer by BCP 351 x BCP 198 dob 5-6-2014 bw 80
SHE WILL BE AVAILABLE IN 2016!
---
Photos of this year's calves - on grass, ages from one to two and 1/2 months. Our best calves ever!
Click play for slideshow
---
Accepting names for our 2015 Sale Heifers
These will be two old confirmed bred heifers
- bred AI to Anaborapi bulls, then exposed to AI sired bull.

---

Click photo for larger view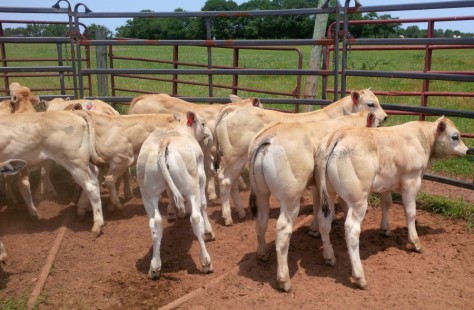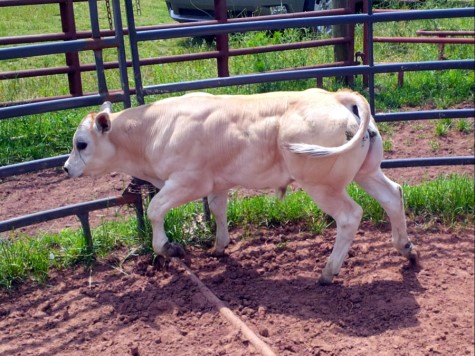 ---
Please go to www.anaborapi.it for epds on all imported sires; we have no meaningful epds for any us bred piedmontese cattle - reason I use the imported semen.
Click on british flag upper right corner for English
go down right side to bull catalog "Buta Bin", then enter bull by name
bulls are rated by percent - 100 is average, better is higher than 100; poor is less than 100
example: you can check out Laser, Cedro, Tyson
non-anaborapi Italian bulls such as Olmo, Sirio Ograt have no epds, but are PAUS gold trophy bulls for offspring winning in show ring.
most times to visit ok. We are located on Hwy 77 11 miles north of Elberton
---
---
ALL BREEDING AGE BULLS ARE SEMEN TESTED. ALL YOUNGER BULLS ARE GUARANTEED BREEDABLE

IF SEMEN TESTED PRIOR TO PLACING WITH COWS.

---
Calving Information

As I went through my breeding program (again) with the folks yesterday, who plan to shift from crossbreeding to fullbloods as females become available, I emphasized AGAIN the incredible importance of certain things to avoid calving problems in FULLBLOODS (not relevant to crossbreeding):
1.Use stock from animals with a proven record of unassisted calving

2.Use semen with good EPDs for birth ease (ease of baby being born) AND calving ease (the ability of the daughters to calve; inversely related to birth ease)

3.Insure that you have adequate selenium - either in soil plus regular minerals or a very high selenium mineral supplement such as ADM Moorman's Range minerals.

4.Calve when forage is at its lowest but grass will be coming in as soon as calves are born. in NE Georgia, that means calving March-April.

5.Know when your calves are due and do not let them go overdue - if body condition is poor to medium, then can go two weeks over; if body condition high; give 10 mls dexamethasone (optional plus 5 ml Lutalyse) due date

---

GUIDELINES ON THE CARE
AND FEEDING OF YOUNG BULLS AND BRED HEIFERS, click here

BUYER IS RESPONSIBLE FOR COST OF ALL HEALTH CERTIFICATES, SHIPPING, AND TRANSFERS OF REGISTRATIONS. ANIMALS OTHER THAN MEAT ANIMALS ARE GUARANTEED BRED OR BREEDABLE AT THE TIME OF SALE.

IF A YOUNG BULL DOES NOT BREED, IT WILL BE REPLACED AT SELLER'S EXPENSE UPON PROOF OF INFERTILITY.

SELLER IS NOT RESPONSIBLE FOR INJURY, ILLNESS, LACK OF FERTILITY OR LOSS OF PREGNANCY AFTER SALE. SALE IS COMPLETED UPON PAYMENT IN FULL AND REMOVAL OF ANIMAL FROM SELLER'S FARM.

Payment is by cash, cashier's check, or check received at least one week in advance of sale.
BEAVER CREEK PIEDMONTESE dewy rose, ga 30634
www.beavercreekpiedmontese.com
cell 404 217 8471
email me: patreapabst@gmail.com
---